Ellen Degeneres changed the game when she hosted the 2014 Oscars. She brought excitement, she brought lots and lots of laughter, and she brought the pizza! She kept everybody in a light mood without deviating from the glitz and glamour that the Oscars always have. Her personal touch to this star-filled event made it extra special. It left everybody with a smile on their faces. It made everybody remember different Oscars moments fondly. It even made way for the ultimate selfie of all time and broke Twitter.


Ellen's Best Oscars Moments
Never a dull moment with Ellen Degeneres – from reminding how Jennifer Lawrence fell that night just like how she fell last year, to her selfie, to ordering pizza, and to the legendary selfie that broke twitter with its greatness!
Photo from Elle
1 Ellen's Selfie
And this is how the selfie ended up: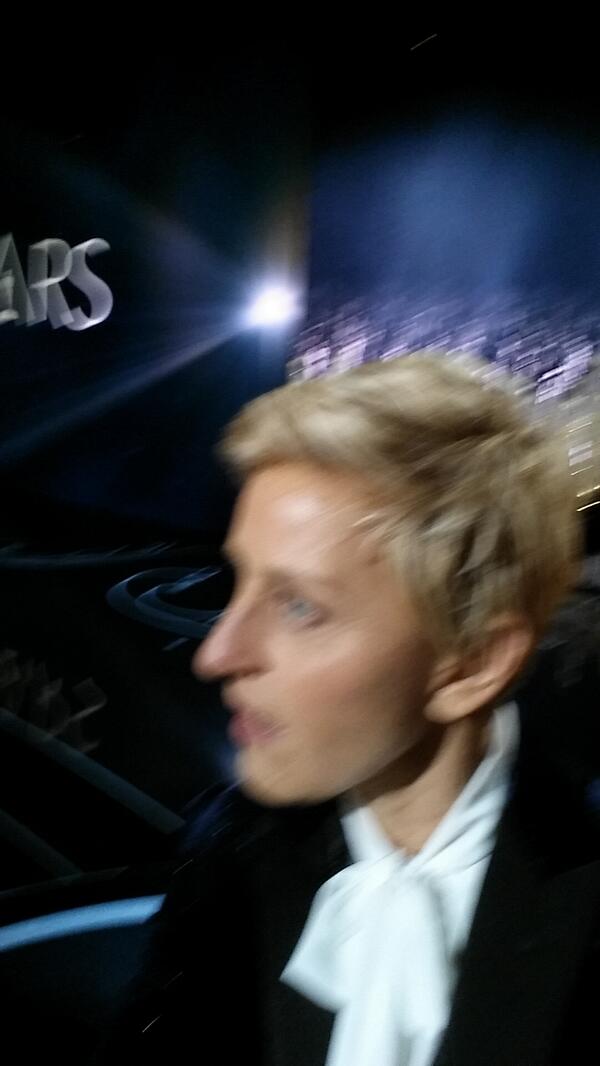 Photo from TWIMG
Jennifer Lawrence tried to keep herself from falling but failed. Fortunately, a lot of people, including her boyfriend, Nicholas Hoult, came to her rescue and helped her stand up.
Photo from Radio Times
Jennifer Lawrence seems to start a tradition of falling at the Oscars. Although to others, it may seem like a very embarrassing moment, it just made Jennifer even cuter and more endearing! It also helped a lot that Ellen promised Jennifer not to tell anybody while Ellen was on stage. Some secret keeper!
She probably realized how her "falling" moment will end up and how it funny it is that she seem to enjoy the red carpet too much and how she seem to have fallen in love with the event that she just laughed it off.
Photo from Clevver
Ellen even suggested that they just bring Jennifer Lawrence the Oscar if she wins that night. It will definitely save her the trouble. This is how it happened last year:
Photo from Radio Times
Here's the most star-studded pizza party ever! Ellen ordered pizza and when you have Brad Pitt distributing the plates, it is definitely a BIG party!
Of course, somebody has to pay for a pizza. Here's Ellen, collecting pizza money.
From Business Insider
Here's how the ultimate selfie was initiated:
From Become Gorgeous
This is how it looked like, how it was twitted, and how it broke Twitter:
They, who emerged Victorious


12 Years a Slave bested other nominees like American Hustle, Gravity, and Philomena in the Best Picture Category, Matthew McConaughey left Leonardo Dicaprio still Oscar-less by winning as the Best Actor in a Leading Role while Jared Leto won the Best Actor in a Supporting Role for his part in the Dallas Buyers Club. Cate Blanchett won as the Best Actress in a Leading Role while Lupita Nyong'o won the Best Supporting Actress Award, and perhaps the most shared acceptance speech in social media.
From Zap 2 it
As most people expected, Frozen won the award for the Best Animated Film of the year. Robert Lopez, a Filipino-American song writer and his wife, Kristen Anderson won best Music for "Let it Go" which was performed by Idina Menzel. Her performance was one of the highlights of the whole event even when John Travolta messed her name up.